I am interested in this product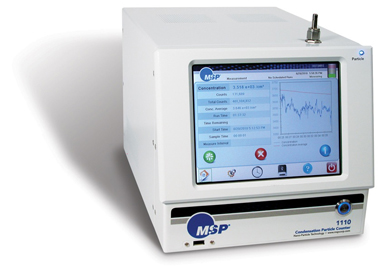 The WCPC is a condensation particle counter using water as the working fluid.
I am interested in this product
Downloads
Detailed Specs
The unique single-flow mixing mechanism induces condensational growth to detect particles as small as 10 nm at a sample flow rate of 3 L/min, all within a package of modest size. This is accomplished by a rotating flow of a warm saturated aerosol in a cold condenser to create cooling, mixing and condensation particle growth. With a large 8" touch-screen interface, a robust fluid handling system and water as a benign working fluid, detects and counts particles down to 10 nm at rates up to 106  particles per second, for measurement over a wide range of concentration.