I am interested in this product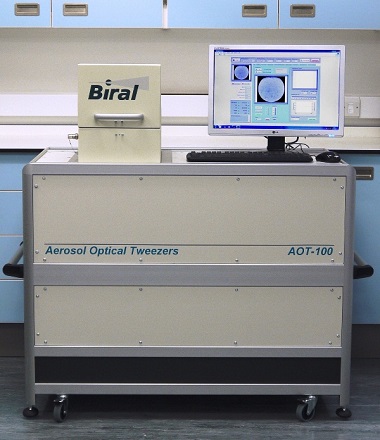 AOT holds particles in an optical trap for as long as required to enable measurements that would be impossible in a transit.
I am interested in this product
Downloads
Detailed Specs
Changes to the chemical and physical characteristics of the particle can be monitored with time and with changes to the environment in which it is being held. This gives advantage over most single particle aerosol characterisation instruments which make measurements based on a snapshot of the particle characteristics at the time of measurement as they transit a measurement space. AOT thus has an upper hand over the traditionaly used techniques which cannot follow changes to the particle characteristics over extended periods of time.