I am interested in this product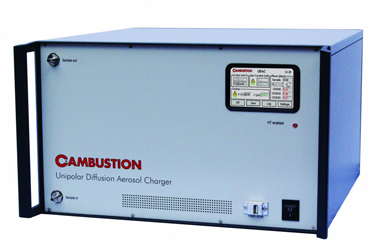 Unipolar Diffusion Aerosol Charger for aerosols is designed to work as a standalone instrument which places a high level of electrical charge on an aerosol.
I am interested in this product
Downloads
Detailed Specs
It uses a corona charger, which allows aerosols to be charged to a much higher degree in comparison to other techniques such as radioactive or x-ray bipolar equilibrium charging. It may also be used in conjunction with a Cambustion Centrifugal Particle Mass Analyzer (CPMA) and an aerosol electrometer as a suspended particle mass concentration standard.