I am interested in this product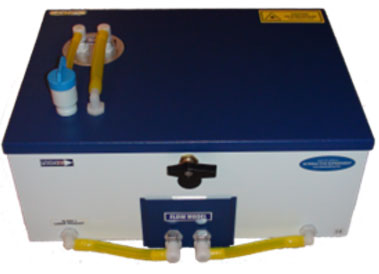 ePIV™ for Interactive Flow Visualization & Analysis in Classroom or Laboratory
I am interested in this product
Downloads
Detailed Specs
Comes with FLOWEX™ Software.
Compact & Portable! Overall dimensions 15″"x11″"x7″".
Laminar Flow Visualization.
Instantly change flow direction.
Visualize flow streamlines at various flow speeds and direction.
Ability to vary flow speed dynamically studying flow speed effect on flow phenomena.
Fluid mechanics principles can be studied with different flow model inserts.
Includes 6 flow model inserts.
User can design custom Flow Model Inserts.
Global Flow Field Velocity Measurement with PIV
Ability to increase the PIV seeding density on the fly.
Safe and robust with fully enclosed water cooled laser.
Reynolds number under 100 based on water flow through a 25mmx5mm flow model insert channel.
Integrated camera.
Interactive & visual.
Easy to use and set up.