I am interested in this product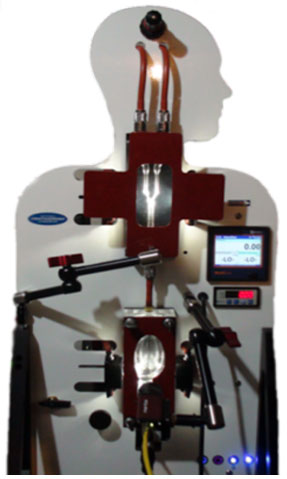 Interchangeable blood model phantoms.
I am interested in this product
Downloads
Detailed Specs
Compare normal vessel to stenos vessel.
Interchangeable real heart valves. Comes with clinically used non-sterile mechanical heart valve.
Variable pulse rate from 60bpm to 100bpm.
User can design custom blood model phantoms.
Interactive & highly visual.
See recirculation zones, stagnation zones and separation points.
See and quantify changes in velocity vector magnitudes.
Utilize velocity profile data to quantify shear stresses.
See effects of constriction on inlet and outlet pressures.
Control the flow rate.
Have steady and unsteady flow rates with the associated ability to vary the unsteady pulse rate.
Comes with FLOWEX™ Software.
Digital Flow Rate & Pressure Measurement.
Integrated LED and Laser based miniPIV system with digital camera for PIV flow visualization and analysis.
Portable. Take it into any classroom.
Easy to use and set up.
Optional optical shear stress sensor to measure wall shear stress.